CADENCE @ The Prince of Bronze
CADENCE: A 30-day Art Zone
produced by Arts Org
under the creative direction of Geoff Kuffner
in a 7000 sq ft warehouse
a convergence of creative forms & community
in the heart of LIC
19 MURALISTS
A TRILOGY OF EVENTS
APRIL 23 to MAY 22, 2016
One part multimedia event series, one part the largest indoor mural arts residency in NYC, one part creative ritual, CADENCE was inspired by old school artist warehouse collaborations, the hunger and need for creative spaces in the fast-transforming city and the eloquent rite of sand mandalas. The latter involves offerings of creations that honor the temporary nature and beauty of life while sending intention into the world. CADENCE was dedicated to the birth of future culture.
THE PRINCE OF BRONZE
An old bronze foundry with an open air courtyard steps from Court Square in the heart of Long Island City. The 7000 square foot raw warehouse with an uncertain future has the feeling of an old relic nested in a valley of rising glass and steel towers as the area swiftly ushers in a new era. Here's a 50 second view before the first artists injected their visions.
THE TRANSFORMATION.
Week to week, white walls woke with paint, style and story. Artists worked with aerosol and bucket paints–working site specifically with themes of the musicality of cadence, the temporariness of creativity and the spirit of offering. Here's Kami Shantal's Go Pro walkthrough on the final evening.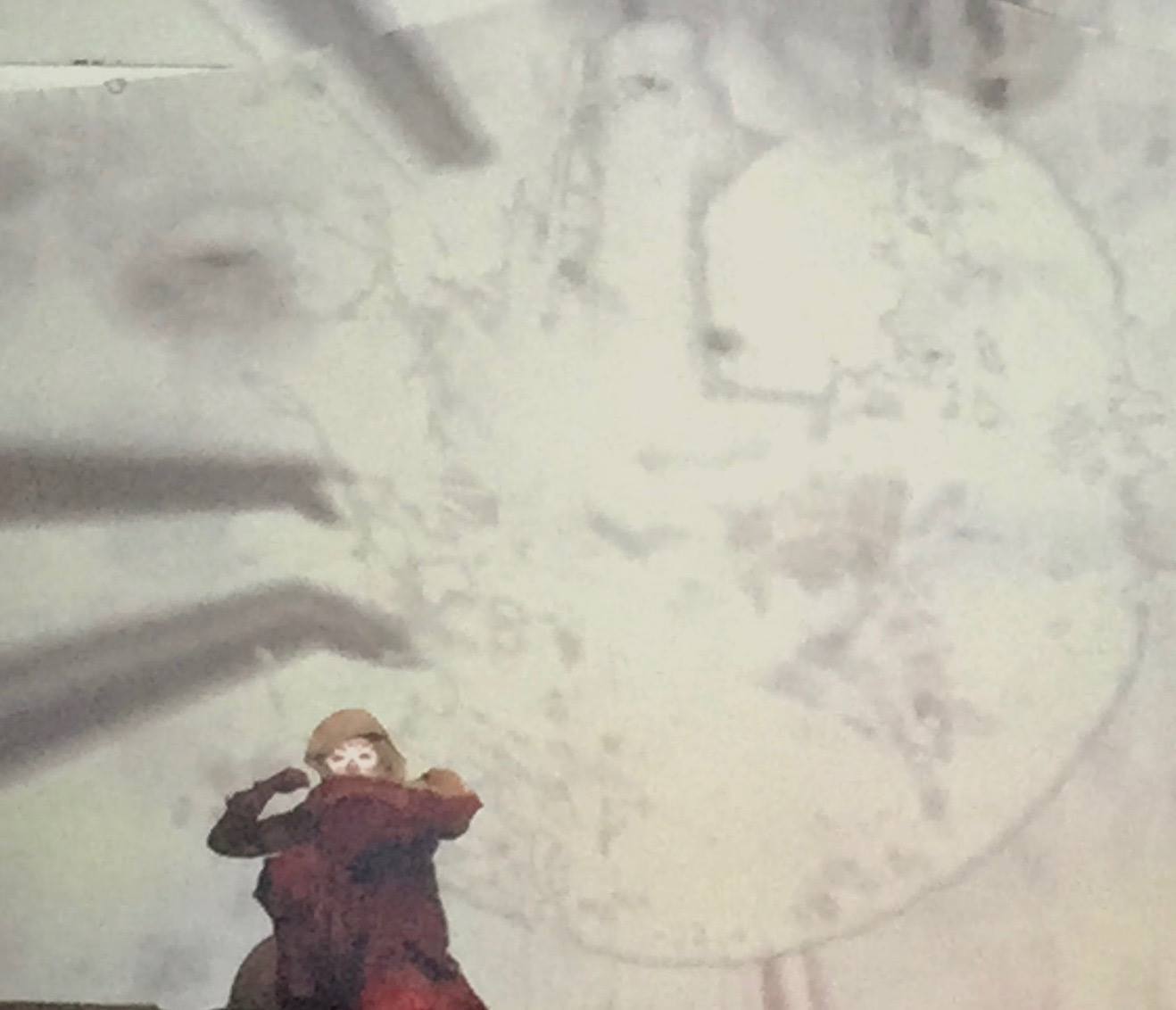 produced with Dok Gregory of PLAN 23
30 Visual & Sonic Artists
30 Continuous Hours
April 29 & 30, 2016
THE PRINCE OF BRONZE ARTS RESIDENCY
MURAL ARTS:  Using aerosol and bucket paints, working solo and collaboratively, 19 artists–from seasoned muralists to two who created their first ever large scale wall art–created works drawing on their own visions. Some worked quickly, completing in a day or two. Others developed and experimented returning day after day or periodically over the month.
WATER & LIGHT: SeeJ (Chris Jordan). Low stage lights on a water-filled reflecting illusory wishing well–made of 2x4s, fabric & a black plastic tarp–filled the darkened room with an ambient rippling light. In addition, CJ was lead projectionist and Light Curator for the 30-hour Cadence Event.
SOUND: Dok Gregory (23 Windows/ Plan 23/ Zero Gravity Thinkers/ Amoeba Technology) installed and headed the full 23 Windows Sound System with assists setting up from Zemi17 and, for the opening event, Joey Bonilla of JunXion. In addition, Dok was Sound Curator and producer for Cadence 23.
FINAL WORKS & ARTIST GALLERIES
To everyone who brought CADENCE and the PRINCE OF BRONZE to life: THANK YOU!
Special thanks to the Bronze Owners for the opportunity!
To their team of property managers, electricians and plumbers.
To Atelier Architecture in LIC for the great work with the permit process.
To James Quinn for supporting the project vision.
To Dok Gregory of 23 Windows for his generosity, expertise and creativity in bringing the power of sound.
To Chris Jordan for demonstrating the many uses and possibilities of light.
To Ryan O'Connor for his boundless energy and encouragement.
To Rosanna Scimeca for her project support and collaborative spirit.
To Junxion and Rubulad and all their crews (with extra deep bows to Sari!) for supporting all facets of event production and launching our 30 days in great soulful style.
To the LIC community who discovered and encouraged us.
To all the artists and all those who shared the ride!
Future Arts Zones? Current events? Collaborations?